Teratogenicity, the capacity of an agent to cause developmental abnormalities following fetal exposure during pregnancy, is a term that holds great significance in the domain of public health. One of the most infamous teratogen agents known up until this day is the thalidomide, which was used to treat morning sickness in the early 1960s, later found to be responsible for phocomelia in many new borns, a congenital malformation of the limbs.
The thalidomide disaster is believed to have affected more than 10,000 children, limiting their life quality severely and giving rise to court cases seeking damages worth billions of dollars. As a consequence, quite rightly stricter regulation requirements of pre-clinical drug safety were implemented, including the requirement to test for teratogenicity in all drugs for approval in 2 mammals models (rodent and rabbit.). In this context, the Developmental Neurotoxicity (DNT) of an agent, which refers to the degree to which it represents a risk factor for the development of neurobehavioral disorders, has become a key factor latetly.
Thalidomide is not the only case of this nature to have major legal and commercial consequences. For instance, in a judgment delivered on December 16th,2015 (case T-521/14), the General Court of the Court of Justice of the European Union (EU) found that the European Commission had breached the EU law by failing to act on Endocrine Disruptors (ED).
The ruling followed a case filed by Sweden against the Commission on July 4th,2014 for delays in establishing scientific criteria for the identification of chemicals that have endocrine disrupting properties.
Endocrine Disruptors can be substances in our environment, food, or consumer products that interfere with hormone biosynthesis, metabolism, or action resulting in a deviation from normal homeostatic control or reproduction. The health threat posed by such chemicals is of growing concern within the field of Drug Development.
In order to protect human safety and avoid the potential catastrophic health consequences, and legal and financial implications, regulatory agencies such as the Food and Drug Administration (FDA), the Environmental Protection Agency (EPA) in the USA, and the European Chemicals Agency (ECHA) have tightened regulations significantly. To date, these regulations have been focussed on teratogenicity and DNT, failing to acknowledge the close link between these factors and the endocrine system. This failure to acknowledge the effects of ED on teratogenicity and DNT, and vice versa, represents a gap that has already been addressed in a number of studies and articles. One article by Diana Lupu et. al., published in the International Journal of Molecular Sciences states that "Endocrine Disruption (ED)-induced developmental neurotoxicity (DNT) is hardly covered by the chemical testing tools that are currently in regulatory use." Filling this knowledge gap currently represents a key area of focus in Biobide's research.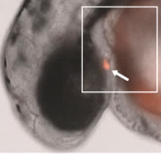 Biobide – a pioneer in the implementation of Zebrafish based New Alternative Methodologies (NAMs)
As a result, appropriate models and new preclinical testing methods are required. Biobide, a Contract Research Organisation (CRO) specializing in zebrafish based NAMs, has made significant advancements in this area with the objective of enhancing the safety and reliability of new chemicals and pharmaceuticals.
Biobide has pioneered the use of zebrafish in preclinical assays. Zebrafish have many properties that render them an ideal in vivo alternative model for employment in Drug Development. These include the fact that these specimens share 70% of their genetic makeup with humans, reproduce in large numbers, present small size, and the maintenance and experimental costs are noticeably lower than other animal models such as rodents. In addition, zebrafish offsprings develop ex-utero and have almost transparent flesh, which means the effects of drugs and chemicals during embryonic development can be easily observed and assessed. Besides, the fast development they present, almost all organs are functional by 5 dpf (days post-fertilization), allowing the use of zebrafish embryos for experimental procedures using all the in vitro automation technologies for phenotypic screenings. In this stage, zebrafish embryos are considered a New Alternative Methoology and are in line with the 3Rs principle (Replacement, Reduction and Refinement), which promotes the humane treatment of animals used in preclinical assays.
Biobide has recently validated an assay to detect some endocrine disruptors, acting through the thyroid pathway, with a transgenic zebrafish line that carries a gene with the red fluorescent protein Tg(tg:mCherry). This validation work titled "Screening for Chemicals with Thyroid Hormone-Disrupting Effects using Zebrafish Embryos", has recently been published in the Elsevier special edition Reproductive Toxicology magazine, a global information analysis company that helps institutions and professionals make scientific progress. The visible response enabled the identification of thyroid-disrupting chemicals by means of time and cost-effective image analysis measuring the fluorescence levels in the thyroid glands. Findings could then be further substantiated using a newly developed Liquid Chromatography-Mass Spectrometric (LCMS) method to determine changes in the thyroid hormone levels.
Reducing public health risks through ground-breaking research
Comprehensive testing is absolutely essential if pharmaceutical and chemical companies want to enhance the safety and reliability of their products, while fulfilling regulatory requirements. Ethically speaking, innovative R&D in this area is crucial with a view to preserving both human health and environment. Biobide's ground-breaking research using zebrafish embryos represents an exciting opportunity, offering unprecedented possibilities with regards to the monitoring and prediction of teratogenicity, developmental toxicity and endocrine-disrupting effects of new drugs and chemicals with NAMs. Furthermore, the combination of assays using New Alternative Models is of huge importance for to reducing false negatives when testing for teratogenicity and DNT by indirect ED effects, in particular those throught thyroid inhibition mechanism. Biobide is fully committed to upholding the 3Rs principle by reducing the use of traditional animal models and by implementing NAMs in groundbreaking research. Zebrafish represent a major breakthrough in the effort to improve Drug candidate selection while remaining within the organization's strict ethical framework.
About Biobide
Biobide aims to accelerate R&D processes within the biotech, pharmaceutical, chemical, cosmetic, tobacco, or nutraceutical industries. This mission has seen the development of time and cost-effective Toxicity and Efficacy Assays, as well as generation of disease models to be used in preclinical Drug Discovery and Development using zebrafish.
When it comes to the development of chemical and pharmaceutical products, it goes without saying that human and environmental safety are of utmost priority. In this regard, Biobide has made significant advances in the use of zebrafish embryos in assays to establish the suitability of drugs and chemical products.
Among the key areas in which zebrafish assays have proven particularly effective are teratogenicity, neurotoxicity, DNT, and ED.
As the latest study carried out by Biobide represents a significant advance in the field of science, an exciting webinar will soon be hosted in which the recently published scientific paper will be presented and discussed by Biobide's esteemed panel of experts in more detail. Sign up and make sure you don't miss it: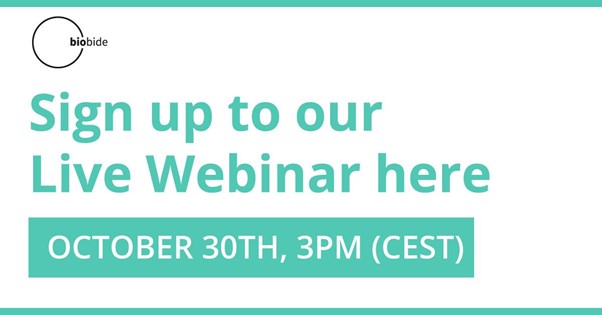 Sources
Understanding Genetics: A District of Columbia Guide for Patients and Health Professionals

(2010), Genetic Alliance (https://www.ncbi.nlm.nih.gov/books/NBK132140/#:~:text=A%20teratogen%20is%20any%20agent,used%20to%20treat%20morning%20sickness).

Michal Dubovický et. al., Evaluation of developmental neurotoxicity: some important issues focused on neurobehavioral development (2010), Interdiscip Toxicol. (https://www.ncbi.nlm.nih.gov/pmc/articles/PMC2994024/)
Evanthia Diamanti-Kandarakis et. al., Endocrine-Disrupting Chemicals: An Endocrine Society Scientific Statement (2009), Endocr Rev. (https://www.ncbi.nlm.nih.gov/pmc/articles/PMC2726844/)
Setting criteria on endocrine disruptors (2016), (https://www.europarl.europa.eu/RegData/etudes/BRIE/2016/581986/EPRS_BRI(2016)581986_EN.pdf)
Diana Lupu et. al., The ENDpoiNTs Project: Novel Testing Strategies for Endocrine Disruptors Linked to Developmental Neurotoxicity (2020), Int J Mol Sci. (https://www.ncbi.nlm.nih.gov/pmc/articles/PMC7312023/)